Celebrate Your Anniversary in Style With Party Bus Guru
Three Best Places To Celebrate Your Anniversary in Sydney
MEDUSA GREEK TAVERNA – Located close to Darling Harbour this wonderfully authentic Greek Taverna offers those looking to celebrate their anniversary an ideal location. Its innovative design and attentive, enthusiastic staff will make your celebration one to
remember. Of special note is there lamb shoulder and the beef stifado, both beautifully prepared and served with a smile.
However, because of the popularity of The Medusa we recommend that early booking is essential to avoid disappointment. If you are looking for outside dining then the heated outside terrace will make a lovely alternative. Due the Medusa being so close to Sydney's theatre district, it's convenient to enjoy your meal then continue your evening's entertainment at any one of the several theatre shows in the area.
For anyone wishing enjoy a relaxing lunch, The Medusa also offers several options of Mediterranean Wraps and a good selection of Greek Wines. With over 40 years experience of owning and running Greek restaurants in Australia, Peter has certainly captured the essence of Greek cooking and hospitality which make The Medusa the perfect venue for anyone wishing to celebrate their anniversary in "Greek Style".
SPA Q – This gorgeous Spa and Treatment facility is located at Market Street and offers the perfect place to completely pamper you and your partner. It has an extensive range of treatments from massage and spa to facial treatments and exfoliation. Prices vary depending on the treatment you choose, but Spa Q offer several package promotions.
The facility is open 7 days a week, therefore, you could book a treatment package taking in the who day and ensuring every part of
your body has the treatment it desires.
Along with the treatments there is also a shop so you can purchase those special creams and oils which you have particularly enjoyed
during your visit and repeat the experience again once you return home.
Some of the packages are Metamorphosis – that include steam, wrap, massage, lunch and much more. A package list Weekend Warrior includes coffee & Seasalt scrub, massage, facial treatment, or the Skin Rescue with warm oil back massage, signature Aloe Wrap, facial and scalp treatment.
Please book for the treatments as Spa Q tends to be quite busy and you wouldn't want to miss out on the pampering experience of a lifetime.
SEAPLANE LUNCH AT COTTAGE POINT INN – So, you want to do something different with your partner for your anniversary – this is for you.Take the seaplane over Sydney to see spectacular sights such as Harbour Bridge and the Opera House. You will fly to Cottage Point Inn for a romantic lunch on the magnificent Hawkesbury River.
You will enjoy a 3 course lunch accompanied by your choice of wine or cold beer.
After your stay of around 3 hours you will then commence your return flight back to Sydney via a double orbit of those world famous
landmarks finishing with a graceful decent in to Rose Bay completing a memorable and exciting day!
Cottage Point Inn is open 7 days for lunch (closed Tuesdays in Winter) and their philosophy is to provide honest, modern Australian style cuisine served in a professional, welcoming atmosphere.
Seaplane flights usually commence late morning, early afternoon and departs from the Cottage Point Inn about three and a half hours later.The total package price is $990.00.
Three Best Places To Celebrate Your Anniversary in Melbourne
THE SCOPRI RESTAURANT – Looking for a wonderfully friendly, Italian restaurant with a real Italian "vibe," – the The Scopri Restaurant on Nicholson Street in Carlton is just the place. The owners have managed to develop a real Italian ambience feeling which makes this a beautifully romantic venue for an Anniversary Dinner.
An impressive drinks list compliments the menu – the Barbaresco and Barelo bottles from Piemonte take pride of place. Other Piemontese wines are available, as well as wines from other Italian wine regions and favourites from a little closer to home. If you are more of a beer drinker, there is also a varied selection of local and imported brews.
The owners have successfully blended the quality of a 5 star restaurant with the friendly feel of any Italian Village. Prices range
from Antipasti 22 dollars and Mains from 23 dollars.
THE ASHCOME MAZE & LAVENDER GARDENS – Melbourne is home to Australia's oldest and most famous hedge maze comprising a wonderful circular rose maze and the year round flowering Lavender Labyrinth, all set within 25 acres of world acclaimed gardens.
There are more than a 1000 cypress trees planted within the traditional maze and thousands of pathways. The maze is now more than 3 metres high and around 2 metres thick. The hedge is clipped 3 times a year to maintain its extraordinary beauty by the experienced hedge keepers.
Once you and your partner have endeavoured to find your way through the maze, you can then move on to the Ashcombe Cafe where you can enjoy a traditional lunch of lavender scones, lavender ice-cream and lavender tea blends. The cafe is also open daily for breakfast. You are welcome to just go along for a romantic lunch and then try your luck through the maze.
GO WILD BALLOONING – For those couple celebrating their anniversary and who have that adventurous spirit, why not try ballooning? At The Yarra Valley, Melbourne the Fraser Brothers have been running hot air balloon flights in the Yarra Valley at the family vineyard 'Tarraford' located near Yarra Glen.
Only a short 40 minute drive from Melbourne you and your partner can enjoy hot air balloon flights offering spectacular views of the Yarra River below, mountain ranges, vineyards and the Melbourne skyline. Of special mention are the sunrise flights offering complete peace, quiet and a completely tranquil atmosphere.
Rise up with the roar of flames, until you glide quietly in the sky overlooking the stunning scenery below.
Following your flight why not enjoy a breakfast, lunch or dinner at one of the many 5 star restaurants and cafes within easy driving
distance.
Three Best Places To Celebrate Anniversary in Brisbane
JELLYFISH RESTAURANT – At Jellyfish they aim to offer the diner a comprehensive of fish dishes to enable the customer the opportunity to sample the full texture and flavours of eight to fourteen species of fish. We also discuss with the customer the best way to cook each fish to obtain the more flavour.
The Jellyfish has arguably the best location in Brisbane, right on the riverfront and enjoying striking views of the river and the Story
Bridge. The decor is light and friendly and really makes the diner feel at ease, making it the perfect anniversary destination. They
offer a superior list f boutique and eclectic wines from both new and old world. Seating is available in both the dining room and the newly expanded bar.
Due to the wonderful location of The Jellyfish its easy to enjoy a night strolling along the river or taking in a drink at other bars and
cafes in the area.
KOOKABURRA SHOWBOAT CRUISES – Experience Dinner Cruises Brisbane on the iconic Kookaburra Queen paddle wheelers. View Brisbane's amazing sights including the botanic gardens, kangaroo point cliffs, maritime museum, southbank precinct, the story bridge and many more of the city's sensational attractions.
On board you will be served a delicious three course meal featuring a sensational entree, main and dessert. Add to your dining experience with the seafood platter of Moreton Bay Bugs, Tiger prawns, oysters,calamari, lobster and more. These opulent planners will transform your night to one of utter indulgence.
Unique dining experience in stunning surroundings.
During your cruise we have top live entertainers performing all the classics and favourites, guaranteed to enhance your entire cruise
experience. Prices start from only $69.
BALCONY 153 – Once you have enjoyed your romantic anniversary dinner,its time to move on to enjoy your late night celebration. The Balcony 153 is located at 153 Elizabeth Street and is dedicated to bringing the RnB and Hip Hop scene back to Brisbane.
With weekly events such as Jam Nights, live performers, international acts and the hottest DJs, there is always something happening to enjoy your celebration at the Balcony.
With the large dance floor and great views of the city from the balcony, Balcony 153 is a great venue for your next function. If you
are wanting a VIP night, then VIP booths are available to keep your celebration really special.
Romantic dinner and your favorite music style, your anniversary couldn't be better, so do it in style at the Balcony 153 and have an evening you will look back on for years to come.
Party Bus Guru brings you the Best Party Bus Hire in Sydney, Melbourne & Brisbane.
No other company can match our price match promise, if you can find a cheaper quote for the same service we promise to beat it by 5%.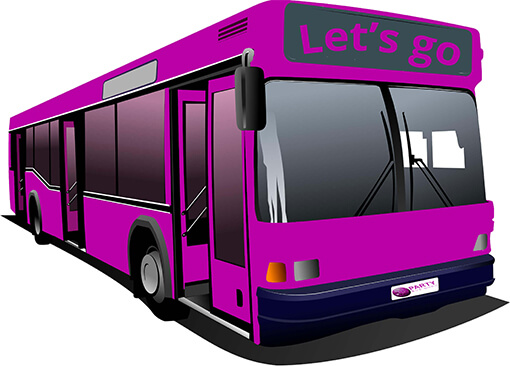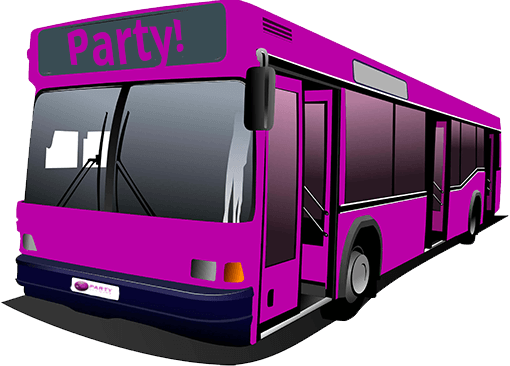 Sign Up To Our Newsletter For Info On The Best Events In Australia
Couldn't have faulted these guys – hired a 22 seat mini bus for a girls day out/adventure – everything went smoothly and our driver was so flexible and relaxed. Even though we had to change the booking a few times, the staff at Party Bus Guru were always helpful and replied quickly to our emails. Definitely recommend!
Thank you to all the staff from Party Bus Guru for such professional and friendly service. Our driver today Vern was fantastic adding to a wonderful day on Sydney Harbour for our work Christmas party. I would highly recommend this company for price and service and will definitely be using you in the future.
We recently booked a bus for a hens function. The bus experience was excellent. Our driver, Eric was absolutely delightful, helpful, and efficient. We stopped at a few wineries in the Yarra Valley and Eric was patient with us all the whole time. Bus was clean and safe. 100% recommend & will definitely use you guys again.