Celebrate Your Hen Night in Style With Party Bus Guru
Three Best Places To Celebrate Your Hen Night in Sydney
THE CHEF UP COOKING CLASS – What better way for the party to get swinging than by having your own chef teach all the ladies how to whip up a delicious three-course meal to ensure your stomachs are well prepared before diving into the booze?
With Chef Up, no two cooking classes are the same and they will cater the experience to suit the who bridal party. The session includes games and of course, making sure that no-one ever has a dry glass in their hand. Get ready ladies, this is Bridesmaids meets Masterchef and the ladies are on top.
Chef Up is completely flexible and can cater to any number of ladies and any event. They can even organise a DIY station.If you fancy having the whole Chef Up experience at home or a venue of your choosing, just go ahead and call and they will take care of every detail.
SYDNEY TRAPEZE SCHOOL – Sydney Trapeze School would love your hen party to come down and try out their fantastic circus activities. They have custom designed a variety of party packages from corporate team building, private adult themed birthday parties, hens & bucks parties and staff Christmas parties.
So you have put in charge of arranging the hen's party for your best friend who is soon to be off the market? Well why not try something completely different for the bride to be!
Their flying trapeze and circus classes will put them out of their comfort zone and get the adrenaline pumping before the big day.
You'll be doing moves like Pink on the silks and flying through the air with the greatest of ease.
Come on "Let's see if hens can fly?"
SYDNEY HEN – Go all out; you'll be a bride soon. At Sydney Hen, they are all about making your hen's night an unforgettable experience.
With weekend packages and celebration ideas from the boisterous to the most sophisticated, every bride will have the time of her life with Hen's activities to suit every taste.
Their range of fun-filled Hen's activities for you and your friends will no doubt make your night one to remember! From treasure hunts to karaoke to topless waiters – every Hen can have the party of her dreams at Sydney's best venues.
Put your hen's celebration in the hands of the experts.
They've got over a decade of experience under their belts helping brides-to-be
have the best time of their unmarried lives!
Three Best Places To Celebrate Your Hen Night in Melbourne
YARRA VALLEY WINERY – Girls – Treat yourselves to a private tour of the Yarra Valley and combine wine tasting with an alfresco lunch all on board your own privately chauffeured mini bus. For those girls looking for the complete Hen Experience this one is for you.
All you have to do is decide where you want to get picked up, whether a central location or private house, then you'll be whisked off to
arrive at the winery just as the front doors are opening. Of course, this being a VIP tour your place at the front of the queue is
guaranteed. Following on from some excessive wine tasting will come the gourmet luncheon and of course more wine. You are free to enjoy baguettes, cheese and a charcuterie platter and all washed down with a glass of Brute Rose.
Back on the bus again to your next winery stop to enjoy sparkling whites and rich full bodied reds. Following your days wine tasting we
can organise a stretch limousine to keep the night going in to the wee small hours. The Yarra Valley Winer Tour is available at only $129 per head.
MAGIC HENS – At Magic Hens they have some amazing hand-picked packages lined up for you and your girls.
They know you want your hen's night in Melbourne to be off the charts which is why they have covered every angle to ensure you get the wildest night best suited to your tastes.
Their perfect packages cover everything from VIP male strip club experiences to topless waiters wining and dining and waiting on you.
If that's not your style then fear not as they have a whole host of tongue in cheek and raucous games lined up to make you smile.
Hens Day Special – 3 hours of fun and games.
Hens Night Special – 3 hours unlimited drinks, finger food, topless waiters and more.
These are just some of the packaged Magic Hens provide in making it your special day before you say 'I do'.
Located at City Road and with packages starting at just $89 its the perfect place for those Hens to "laid".
MY ULTIMATE HENS – Attention Maid of Honours of Melbourne! Experience the very best on offer with this exclusive My Ultimate Hens Night package! A multi course Italian dinner party from your VIP table in Melbourne's sparkling riverside Southbank precinct, complete with views, cocktails & a 1 hour luxury Stretch Limousine nightlights party cruise – with your hens choice of drop off location! It's the hens package that has it all – welcome to your sparkling celebration!
Welcome to the Ultimate Hens Night out in Melbourne! It all begins as you make your way up to the balcony level of Southbank…& be greeted by your sensational staff who will show all your lucky ladies to your awaiting VIP table! Enjoy the sparkling views of the nightlights over the water! You will enjoy complementary cocktail followed by their multi-course Italian menu.
Then of course, why not enjoy a 1 hour VIP limousine cruising the city before making your way to the multitude of bars, cocktail bars and clubs all within easy reach. All this for only $109 per person.
Three Best Places To Celebrate Your Hen Night in Brisbane
HENS COCKTAIL MAKING AND DARLING DINNER PARTY – Get into the Hen Party mood by shaking it all about creating your own luscious cocktails in the glittering nightlife, then enjoy the festivities of the 2 course Hens Dinner Party.
Of course, no Hens party would be complete without your own Ultimate Hens cocktail professional who will take you on a whirlwind tour of how to create all those exotic and mind-blowing cocktails. Learn the tips and tricks to ensure the top Hen feels like a million dollars,not one of a million.
After you have shaken it all about, its time to take your seat at our sumptuous restaurant where you will be served locally sourced fresh produce. You will enjoy a range of starters including Turkish Breads and olives with dips, then onto mains including lamb, pizza and Calamari. Naturally all this must be accompanied by a range of either cocktails or wines to keep the party rocking.
After your cocktails and food its time to organise your groups VIP entry into one of the many venues to continue the party. This amazing cocktail hen extravaganza is priced at only $89 per person.
WILD BOYS AFLOAT – Operating for over 20 years Wildboys Afloat Brisbane is the number 1 ladies night out in Queensland. Cruising the beautiful Brisbane River this is the event to make your special night one to remember.
The team from Wildboys Afloat are the experts in Hen's Nights, Girls Night Out, Bachelorette Party's, Birthdays and everything in between!
Working hard to ensure the night is light hearted and fun Wildboys Afloat is the perfect party cruise to get the girls together for a giggle and some light hearted fun.
Employing only the best male strippers in the industry their guests can be assured that there is an emphasis on fun!
Catering for ladies from 18 – 80 the cruise is suitable for your whole group.
Boasting 2 levels on board the vessels there is plenty of room for dancing the night away or sitting with your group for the perfect catch up chat.
Their friendly staff are always there to answer your questions and ensure safe cruising at all times. Prices are $95 per person.
THE HIRE ENGINE – The Hire Engine is a stand out entertainment and transportation experience that will take your party to the next level.
They supply TWO fire trucks (9 guests per truck), professional uniformed drivers, an sky full of ice and cups, bring your own drinks, bring your own music.
Enjoy driving around the city, cruising to whichever night venue you have in mind or simply enjoy the whole night just cruising.
Get noticed as you cruise around in a big red firetruck filled with your friends and firemen that are guaranteed to set you on fire!
If you wish, you can let us organise the perfect pub crawl for your party of guests.
We can also arrange for custom tailored packages for your needs, so you can celebrate your last day before you say 'I do', in a big red firetruck style.
They also offer late night pick-ups.
Cost is from $499 for one engine and $899 for two engines.
Party Bus Guru brings you the Best Party Bus Hire in Sydney, Melbourne & Brisbane.
No other company can match our price match promise, if you can find a cheaper quote for the same service we promise to beat it by 5%.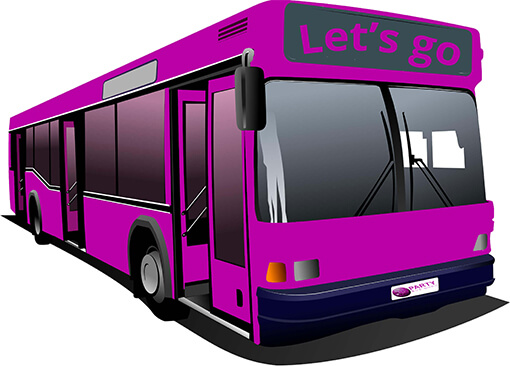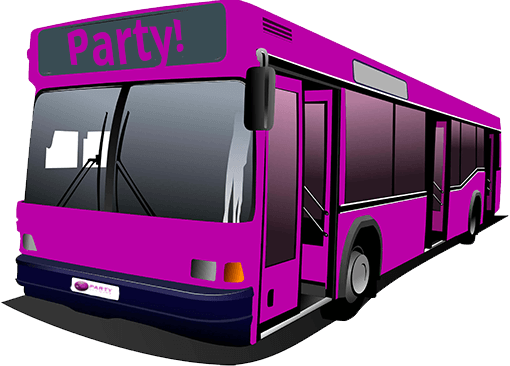 Sign Up To Our Newsletter For Info On The Best Events In Australia
Couldn't have faulted these guys – hired a 22 seat mini bus for a girls day out/adventure – everything went smoothly and our driver was so flexible and relaxed. Even though we had to change the booking a few times, the staff at Party Bus Guru were always helpful and replied quickly to our emails. Definitely recommend!
Thank you to all the staff from Party Bus Guru for such professional and friendly service. Our driver today Vern was fantastic adding to a wonderful day on Sydney Harbour for our work Christmas party. I would highly recommend this company for price and service and will definitely be using you in the future.
We recently booked a bus for a hens function. The bus experience was excellent. Our driver, Eric was absolutely delightful, helpful, and efficient. We stopped at a few wineries in the Yarra Valley and Eric was patient with us all the whole time. Bus was clean and safe. 100% recommend & will definitely use you guys again.